On September 28, 2023, wedding dress brand "preparage" presented its new collection at the Paris Fashion Week for Spring/Summer 2024.
HP : http://www.preparage.jp
Instagram : https://www.instagram.com/preparage_wedding
About the New Collection
The theme of the collection is "La Rose Malade".
The theme of the new collection is "La Rose Malade", a ballet based on the poem "The Sick Rose" by the English poet WILLIAM BLAKE.
The secret love of an invisible, evil insect.
The rose, knowing this, is drawn to the insect's passion, resonates with it, and collapses without being able to separate from it. Even the sight of the petals of the noble rose with its thorns falling one by one as it decays is beautiful.
The concept of the brand is "to create a collection that will last a lifetime.
The concept of the brand is "Wear it once in your life.
The collection is based on the wish that people will wear a special piece of clothing on important days when they make a new start in their lives.
An important day to start a new step in life with a loved one.
We create dresses to help you take that first step so that your life will be careful, rich, and beautiful in the days to come.
Try-on of new dresses will start around mid-November at our atelier in Meguro, Tokyo.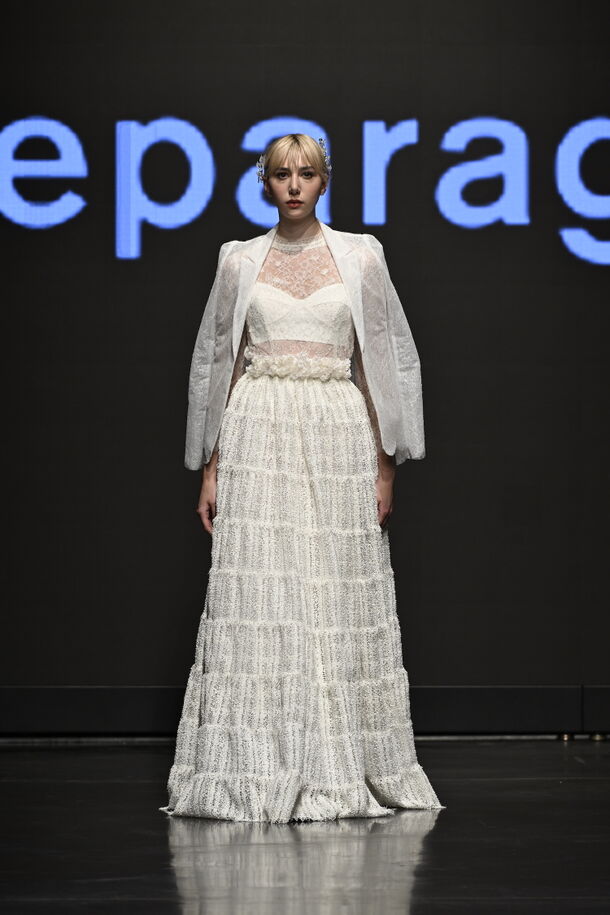 Brand Overview
Designer: Eri Sakaguchi
After graduating from fashion school, she worked as a licensed brand designer for SONIA RYKIEL.
As a result, she acquired skills in free thinking, unconventional material selection, and design ideas.
Since 2016, we have been developing this brand as a wedding dress brand with a fashion sense.
Go to Corporate Press Release Details (2023.10.19 12:30)

This article is based on news releases from companies and organizations provided by "@Press".
We do not endorse or recommend the purchase or use of any of the products, services, etc. listed here, nor do we guarantee the quality or content of such products, services, etc.
Please contact the respective company or organization for inquiries about products, services, etc.